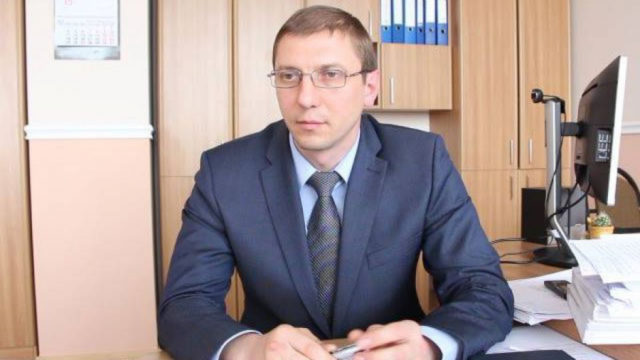 The Chief Prosecutor of the Anticorruption Prosecutor's Office, recently removed from the prosecution system by the Prosecutor General, announces that he has notified the Superior Council of Prosecutors in order to appoint a prosecutor to examine the actions of Prosecutor General Alexandr Stoianoglo. According to Viorel Morari, Stoianoglo allegedly exceeded the limits of his rights and attributions granted by law, causing him considerable damages, by issuing the order to release him from the position of prosecutor, head of the Anticorruption Prosecutor's Office. Morari announced this during a press conference, held on Monday, August 16.
I would like to clarify why the actions of the General Prosecutor and the order issued regarding the termination of service relations with me are illegal:
– I was suspended during the criminal investigation in January 2020, which implies the temporary interruption of employment relations with me, and the re-establishment in the position held, under certain conditions provided by art. 55 of the Law on the Prosecutor's Office. Thus, the General Prosecutor Alexandr Stoianoglo, without having a finality in the criminal case, which served as the basis for the suspension from the position of prosecutor, head of the Anticorruption Prosecutor's Office, the employment relations can not be terminated.
– I challenged in the administrative contentious court the order by which the legal expiration of the mandate of the prosecutor, head of the Anticorruption Prosecutor's Office, was established. On 13.08.2021 I filed an appeal at the conclusion of the court regarding the refusal to suspend this order, a fact that denotes, based on art. 423 par. (11) of the Code of Civil Procedure in conjunction with the provisions of art. Art. 171 paragraph (4), 195 of the Administrative Code, that the order is suspended by law until the resolution of the appeal.
– the legal conditions according to art.57 paragraph (1) letter c) of the Law on the Prosecutor's Office are not met, for the termination of the legal service relations in circumstances that do not depend on the will of the parties, because the term for which I was appointed could expire and I could not choose another position. As a consequence, for the same reasons, the General Prosecutor's Office could not find my refusal to be appointed to another position of prosecutor, said Viorel Morari.
! Acest articol este proprietatea SafeNews.md și este protejat de legea drepturilor de autor. Orice preluare a conținutului se poate face DOAR în limită maximă de 1000 de semne. În mod OBLIGATORIU cu indicarea în TITLU a sursei citate, iar în text cu LINK ACTIV către pagina acestui articol. Preluarea integrală se poate realiza doar în condițiile unui ACORD prealabil întocmit cu redacția portalului.