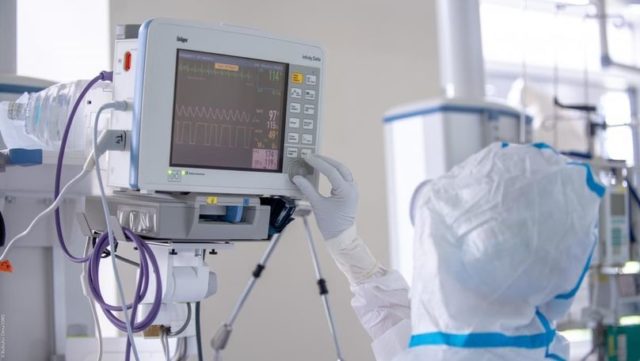 The authorities of the Russian Federation refused to help Moldova in the fight against the new type of coronavirus, at the request of Moldovan Government. Moscow has invoked a government decision banning the export of medical devices to Russia. The information was confirmed to Jurnal TV by the Ministry of Health, Labor and Social Protection.
In order to strengthen the health system in the fight against the COVID-19 pandemic, the Ministry of Health in Chisinau sent, through diplomatic missions, several letters requesting support. These were addressed to development partners, including Russia.
Specifically, on March 10, such a request was sent to the Russian Ministry of Health. The request was requesting medical equipment. On 19 March, the representatives of the Russian Government refused to offer help to Moldova, invoking a decision of the Russian Government, by which in that period it was forbidden to export medical devices produced in Russia.
On the other hand, the president, Igor Dodon, declared in early April: "We received real help – not promises, because we saw a lot of statements and promises – we received from the People's Republic of China, several thousand tests and three tons of equipment and consumables. Two – the Russian Federation, three – Switzerland, four – Turkey.
" From the beginning of the pandemic until now, the Cabinet of Ministers of the Russian Federation has offered our country 10 thousand tests for the detection of the new type of coronavirus, states the Ministry of Health in Chisinau. The Cabinet of Ministers of the Russian Federation did not indicate the amount spent on them.
However, according to data presented by the Ministry of Health, Russia is far from second in terms of aid to our country. Most of the money came from the Romanian Government, almost 67 million lei. Bucharest is followed by the Chinese Government, with over 13 million lei, Turkey and Azerbaijan have made donations of approximately five million lei each. The Global Fund to Fight AIDS, Tuberculosis and Malaria has provided over four million, UNICEF and UNDP – over three million each, Germany – almost one million, and the World Health Organization – more than 600 thousand lei.
! Acest articol este proprietatea SafeNews.md și este protejat de legea drepturilor de autor. Orice preluare a conținutului se poate face DOAR în limită maximă de 1000 de semne. În mod OBLIGATORIU cu indicarea în TITLU a sursei citate, iar în text cu LINK ACTIV către pagina acestui articol. Preluarea integrală se poate realiza doar în condițiile unui ACORD prealabil întocmit cu redacția portalului.